Measured by a NC Certified Residential Appraiser.
Realtors: If you frequently list homes in areas where the homes are older, have been modified, or are larger, you may not be able to get an accurate square footage measurement from your usual sources (previous listings of the property, or from the Tax Appraisal District). Even if you're listing a newer builder home, the diagram and measurements provided by the builder may not be accurate.
Home Owners: If you are selling your home on your own, as a For Sale By Owner (FSBO), you need to be certain that your home is the size that you represent it to be.
Why You Need Our Home Measuring Service
Size Matters: The size of a home is one of the key factors buyers and sellers use when determining the value of a property.
Money Might be Left on the Table: If value and size are inextricably linked, you may be leaving money on the table for your client if you list a home as being smaller than it actually is. On the flip side, if you market a home as being larger than it truly is, you may end up with an angry buyer or an appraisal that doesn't come in at a value that will support the financing requirements of the transaction.
Peace of Mind is Priceless: When you KNOW the size of your listing, your CMA and your guidance to your seller for pricing are stronger. Stand behind the numbers for your real estate pricing recommendations with confidence and peace of mind.
Details Matter!
When you need more than just a calculation of a home's Gross Living Area (GLA), our measuring service can provide a more detailed representation of a home's layout. Our home measuring services sketches show accurate exterior wall measurements of the dwelling.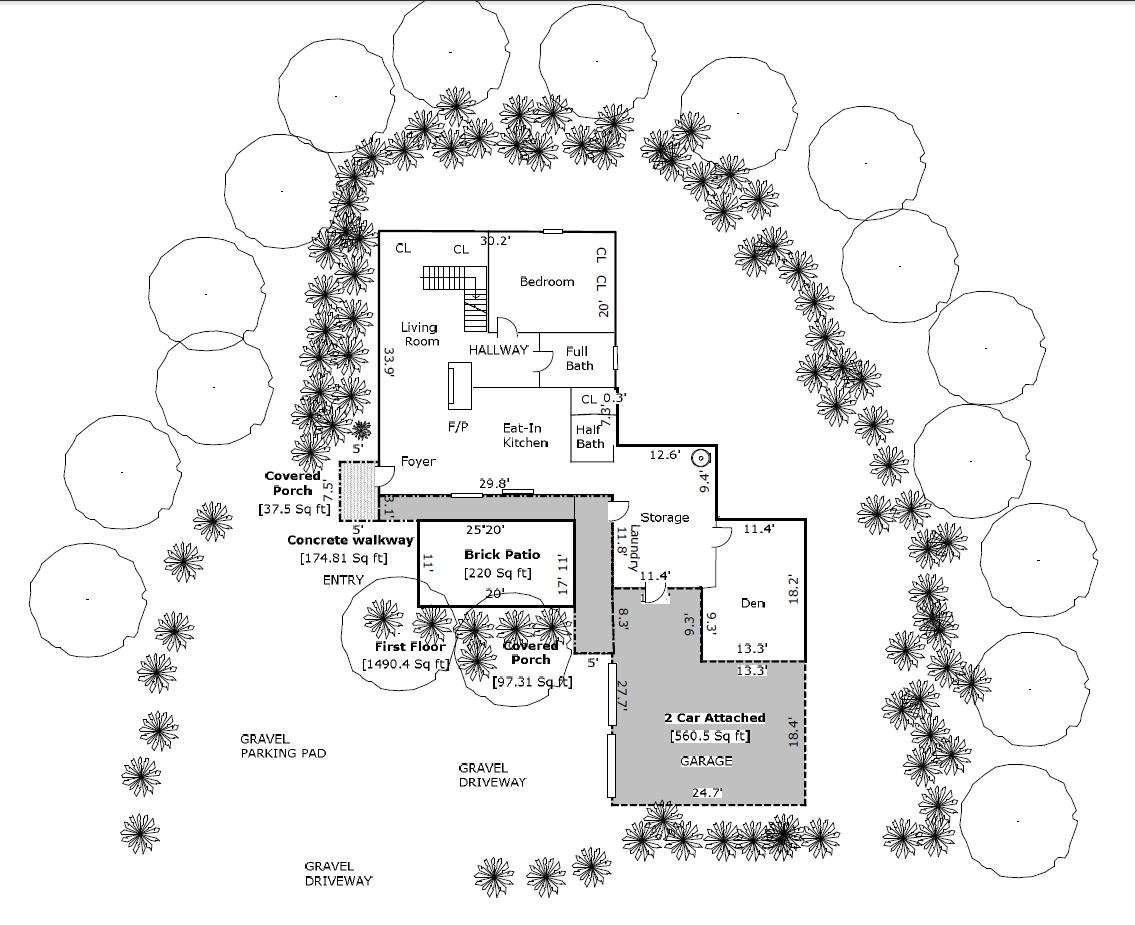 Don't Get Caught Short: Call Valpros!
We will make the scheduling call on the day YOU call – your clients will not have to wait.
Our home measuring service sketches are performed by a licensed real estate appraiser. We complete our sketches using ANSI standards to determine an accurate GLA (Gross Living Area) and GBA (Gross Building Area).
You will receive your professional sketch (in PDF format) with exterior and interior room dimensions within a day, but usually on the same day the measuring service is performed.
Our $99 fee (and up, depending on the size and location) fee is tax-deductible to you as a business expense, or your clients can pay.
For those homes that are also really hard to price, discount applies if both a pre-listing appraisal and a SmartSnap&copy are ordered together.
SmartSnap© Pricing
| Price | Job Size |
| --- | --- |
| $99 | 0 – 2600 Square Feet |
| $129 | 2601 – 4000 Square Feet |
| $159 | 4001 – 5000 Square Feet |
| $189 | 5001 – 6000 Square Feet |
| $239 | 6001 – 7000 Square Feet |
| $289 | 7001 – 8000 Square Feet |
| $339 | 8001 – 9000 Square Feet |
| $389 | 9001 – 10000 Square Feet |
| $439 | 10001 – 11000 Square Feet |
| $489 | 11001 – 12000 Square Feet |
| $539 | 12001 – 13000 Square Feet |
| $589 | 13001 – 14000 Square Feet |
| $639 | 14001 – 15000 Square Feet |
| $689 | 15001 – 16000 Square Feet |
*For Interior and Exterior Photographic Addendum add $15.
You Can Request Orders for Real Estate Appraisal Services or Home Measures: